Create the perfect wall of art from the best community of artists in the world
Find a common theme and select three Prints from the Fine Art section of the Prints Shop that you feel would look great together on a wall. Our judges will then select 5 Finalists to win their selections presented in the NEW Gallery Framed Print style. Artists will be paid their full royalty on the winning prizes.
When you win, your walls win, and the Artists win, too!

Decide on an original and compelling theme.


Provide a quick description of your theme in your submitted comment.

Place your selection in a comment below.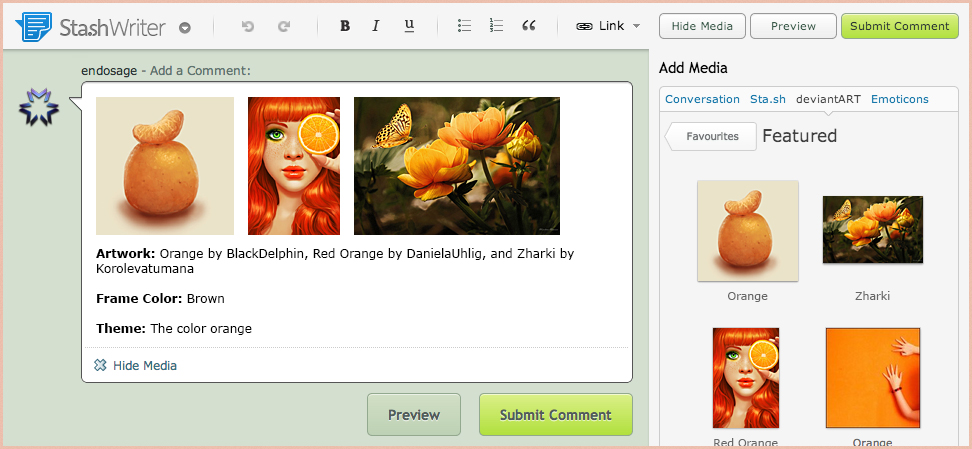 The new Add Media tool, which lets you easily add formatting, emoticons, and images to comments, can be used in full on this article. Adding images to comments by using the Conversation, Sta.sh, and deviantART tabs of the Add Media sidebar, which are normally Premium Member features, can be used by all deviants.
How to Add Thumbnails in Comments

Add your desired Prints to your Favourites


Click "Add Media" in the bottom left of the comment box

Click the "deviantART" tab at the top of the Sta.sh Writer sidebar

Select your Favourites gallery, and drag your "Art Theme" selections into the comment box
their entire "Art Theme" selection presented as Gallery Framed Prints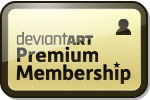 A One-Year Premium Membership to deviantART.com.

Entries must contain 3 pieces that are available for sale specifically in the "Fine Art Print" category of the deviantART Prints Shop, with products available for sale as "Art Print" on the product page;
Must be submitted as a comment below on or before 11:59:59 PM (Los Angeles, CA, time) on Oct. 24, 2013;
Entrants must be at least 13 years old to participate. Residents of any country are eligible;
You may enter as frequently as you like, but only one of your Entries may be chosen as a Finalist;
Give a quick description of your theme in your comment;
Print selections may not contain any third-party content such as corporate logos, trademarks or copyrighted characters including fan art and cosplay.

5 Finalists will be selected by full-time deviantART staff.
All Entries will be judged on the following criteria:
Originality/selection of theme
Ability to select compatible works related to your individual theme
Excellence in Art of the works selected