The stretcher bar on our Wrapped Canvas Print will be changing from an 11/16" (1.75 cm) depth x 1 5/8" (4.13 cm) width to a 1 3/8" (3.5 cm) depth x 1 3/8" (3.5 cm) width.
The result will be an upgraded product that has a more professional,
gallery-quality look at the same great price.
For those who are not aware, the Gallery Wrap, which is what deviantART
uses for our Canvas Prints, is a technique that wraps the actual image around
all four sides of the frame.
The outermost 1 3/4" (4.45 cm) on all four sides will be stretched to wrap
around the frame.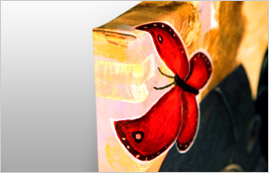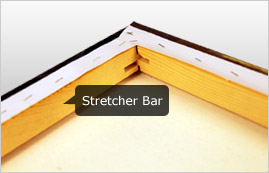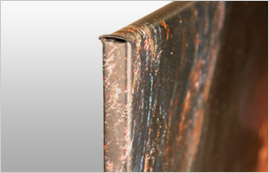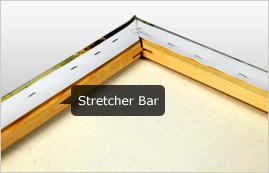 ---


If you have designed borders to wrap around the edge of the Gallery Wrap, you may want to modify the size of those borders to fit the new thickness. You will need to add 1 3/4" to the top, bottom, left, and right sides of the image.

If your digital signature is close to the edge, you'll want to adjust the signature portion of this image to ensure it prints on the front and is not cropped out by the slight increase in wrapping on the image.
To adjust your Prints:
1. Go to the deviation page.
2. Click "Edit Print" in the right hand navigation.
3. Click Wrapped Canvas tab to make appropriate changes.

A sleek-looking Print product that lives up to the quality you're used to receiving from deviantART Prints, and we're confident you'll be as happy with the new and improved Wrapped Canvas as we are!
So wrap your arms around our new Wrapped Canvas Prints today!
As always, if you have any questions, please feel free to contact us at our Prints Customer Service Desk.
For more information and to download our new Wrapped Canvas template, please visit our FAQ page.
For product specifications click here.

Our Gallery Wrapped
Canvas Prints are
specifically designed to
allow mounting on the wall
directly out of the box.
It's printed on Archival
Print Canvas/575 WR
Inkjet, meaning it's water
resistant and durable,
while retaining that Fine
Art appearance.
The Laminate on each Canvas
Print is DryTac Artshield
Mattex UV. That increases the
archival quality of your prints,
so your colors will remain
vibrant far into the future!
Art Credits: `alexiuss, `jasinski