Holiday HQ


<da:widget type="facebook.like" value="{'href':'
www.facebook.com/deviantart'
, 'send':'false', 'layout':'button_count', 'width':'450', 'show-faces': false, 'font':'verdana'}" />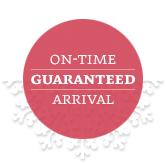 We guarantee that orders shipping within the United States will arrive by December 24th, 2013 if placed by the dates and shipping methods below or we will refund your shipping costs!

If you are shipping internationally, we can't guarantee specific arrival dates, but we do recommend using "Priority" and tracked methods to ensure the fastest possible delivery.
Prints
For Orders Placed
Select Ship Method
Before December 17
Economy
After December 17
Overnight
Prints Shop
For Orders Placed
Select Ship Method
December 17
Standard Overnight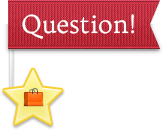 Happy New Year!
DeviantART's Secret Santa is prowling the comments to reward the best answers with a special surprise!
One Secret Santa giveaway per week. No purchase necessary for Secret Santa.